Free. Unlimited. Online.
Bitrix24 Your company. United.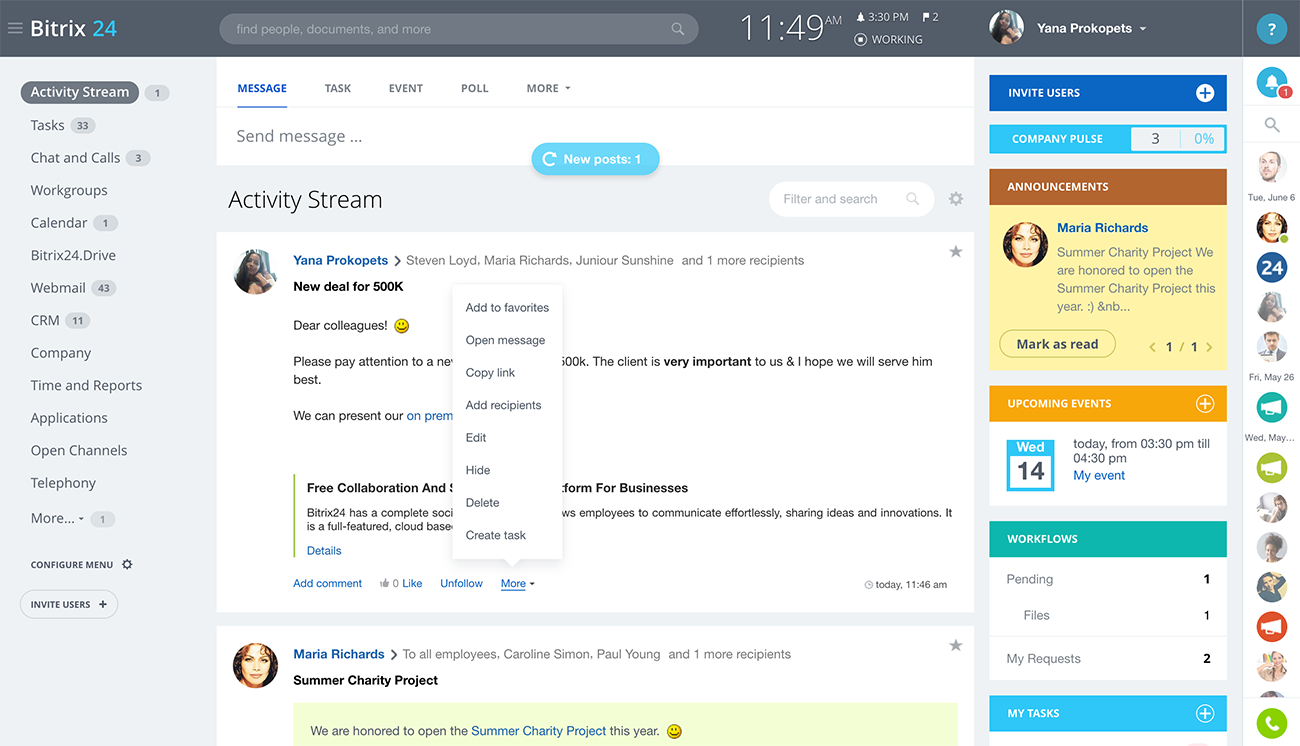 Know Bitrix24
What is Bitrix24
Bitrix is devised of integrated complementary automated work monitoring, project management, client management & team collaboration software uniquely designed to mount up organization's growth and profitability by efficaciously improving the organization's work execution capability and effectiveness.
Customer Relationship Management (CRM software)
Bitrix24's CRM constitutes a contact base where the interaction and the history of contacts are maintained and stored. All new events ( messages, phone calls, meetings) connected with a contact or organization are readily logged, and further synergy can be planned by using integrated tasks.
Posts In Activity Stream
Bitrix24's Activity Stream grants users with real-time updates, notification settings, smart following, and company's announcements. You can schedule events, receive immediate feedback from your colleagues, attach files – all can be done inside your personalized Activity Stream.
In Your Budget
Plans & Pricing
Features
Price
Users
Online Storage
Purchase